wizardsandhijack: hospitalf0rsouls: Omfg so if Mary had baby Jesus, and baby Jesus was the Lamb of God… did Mary have a little lamb? you broke the world It's Fleece was white as snow….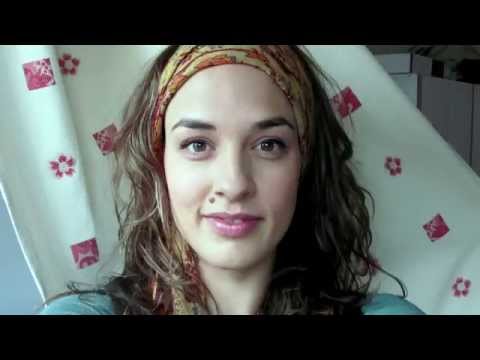 shitsponge: thefeltonfreak: realityisahumaninvention: unclefather: nottoointeresting: thelaughingmango: unclefather: why can't a t-rex clap? because it's dead too soon How do you make a plumber sad? Kill his Family.  WHAT A horse walks into a bar and the bartender asks "why the long face?" The horse replies "my wife has terminal cancer" what's worse than biting into an...
haight-not-hate: azkabanescapee: carbonated-milk: hey if ur ever feelin shitty use this Holy shit I'm trying not to cry. I AM CRYING.  Omg, this is actually really awesome!
Reasoning With Vampires: New Moon →
reasoningwithvampires: What I hate the most about New Moon: Meyer romanticized suicide. I understand that teenagers (and grown-ups, too) have volatile emotions. A broken heart really can seem like the end of the world. People get depressed and feel like they have nothing to live for. I know. Though I'm not a person…
The roast of Donald trump
Mike the Situation was on the roast of Donald Trump. Poor thing. It's not fully your fault you aren't funny.
I can't.
Does Vic not know about fluctuating his voice? Tamaki is supposed to be all Ooolalala at first and then when the vase breaks all Muahahahahh!! scary like! WTC And the other voice actors. Do they know how to act? T_T I don't think I can do this.
Challenge to self.
Ok. So, I love Ouran Highschool host club. I have since I first watched it. Then I heard they were doing it in English. Never really having to worry before about this type of situation (Everything was either English when I first saw it, or Japanese), I wasn't too worried. Then, I heard who was voice acting my favourite character. Vic Mignogna. Loved him as Dark Mousy, didn't care too...
Earth News. + RAGE!
To all the people in Japan, as well as any/all affected areas, I hope things get better and that there are as few lives lost (in the end) as possible. To those struggling because of this situation, my heart goes out to you all. HOWEVER. I really, really, dislike, how many people use this, and other similar situations to spam. I woke up, and turned on my phone, and got ~20+ bbms "Pray for...
lack of post
Caved and got a blackberry, yay bbm! SNOW DAY!! goodbye midterm!
Redeem/redemption
On facebook, I accepted a gift for Frontierville. As it began loading so I could play, it showed that they have gift cards are some stores now. It said "Get special prize with redemption" I was just thinking, it sounds weird to use it the way that they did (Of course what I quoted isn't exact because I didn't write this right away, but it's approximate). When I...
Tangled
This should have been done earlier. I just want to say how adorable I think Tangled is! It's not typical Disney in my opinion (both her parents are still alive, though we don't really know about Flynn's…), with a minor amount of singing and dancing compared to many of the other Disney films. I really enjoyed this movie. I almost wish it came out when I was a kid because...
Wow.
Technically this is my second post. However, I'm not sure what my tumblr will be about considering I rarely, if ever, update any other blog type things that I have online. However, I would like to take a moment to consider how ridiculous it is for people who cite the news, and other informative sources, to not consider the effect of the internet on spreading information. A recent...
1 tag
This is love. →
So, my friend linked this on her facebook, and I found it very interesting.